Welcome to Kuligraphy.com!
Are you ready to learn how to write beautifully with just a ballpoint pen?
Great!
Just grab a pen, download the Kuligraphy Worksheets and start practicing!
On this blog, you will learn how to write neatly with a ballpoint pen, learn the techniques and read about the tools.
What is Kuligraphy?
The Art of writing neat Calligraphy with a ballpoint pen.
Kuligraphy (Kuli [German: Ballpoint pen] and -graphy from the word Calligraphy)
Without special tools, equipment like particularly pointed pens, special nibs, ink or expensive paper.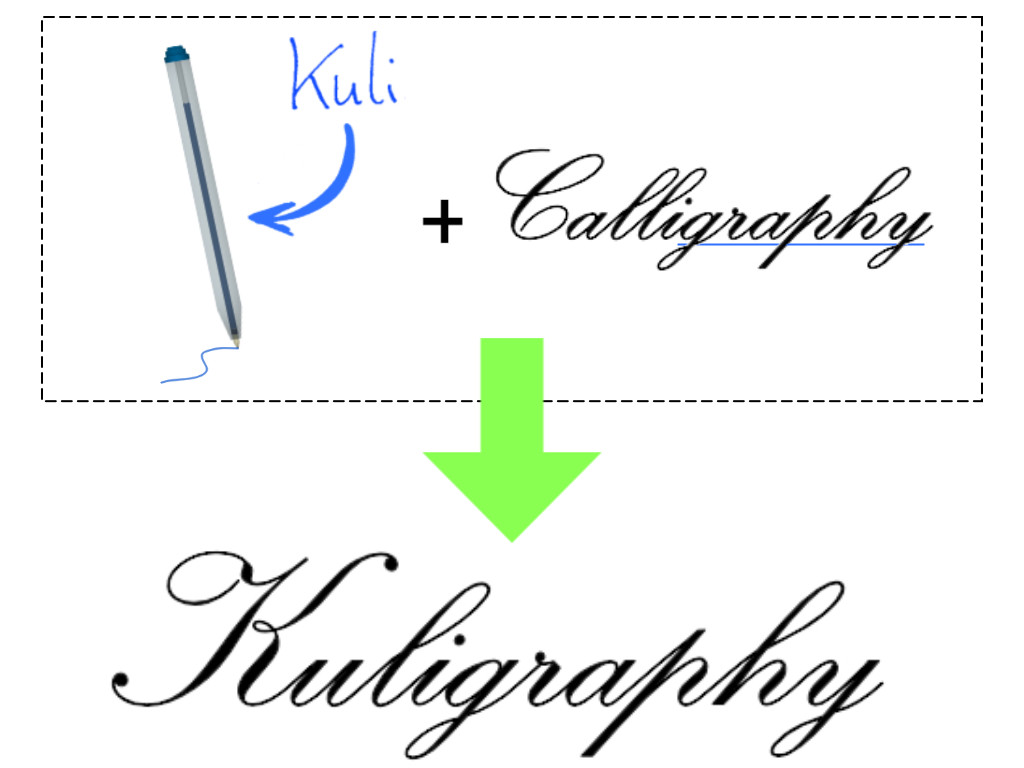 In my opinion, this art of writing is easier to learn than Calligraphy with a pointed pen and does not require special skills, nibs or ink.
With a little bit of patience and time, everybody can learn it.
Just download the worksheets and start practicing.
Why Kuligraphy?
Most of us have at least once a day a ball pen in our hands and most of us don't even notice it.
Think about it…
You already have the tools for elegant and pretty writing!
A pen and your hands, that's all you need..
How many times do you use a pen to write something or make a quick note?
So why not start writing neatly with this awesome tool every time you pick it up?
Here is an example of how it could look..

On this website, I will show you how to learn exactly that! I call it "Kuligraphy".
I'll show you how to learn and enjoy writing with a ballpoint pen. And from now on you will love the look of your own handwriting written with a ballpoint pen.
How to start Kuligraphy?
Good question! I asked myself the same question when I started to learn Kuligraphy.
I didn't find much information on the Internet back then. So I took a piece of paper and started without knowing what I'm doing.
During the process of learning and experimenting, I invented my own techniques and styles.
From all my experiences, I created this website and wrote a couple of Beginner Guides for you.
You don't need special tools or special paper to start learning Calligraphy with a pen.
You can start here by clicking the link – Learn Kuligraphy now
Tools and Resources
Later in the process, you might want to use better quality paper and pens, but it's not necessary for the beginning.
*

Price: USD 7.49
Buy now at Amazon*
Price incl. VAT., Excl. Shipping
Last updated on 2. June 2022 at 00:08 - Image source: Amazon Affiliate Program. All statements without guarantee.
Here you will find more information about the Tools and Resources for Kuligraphy.